At some time or another, we are all going to have to construct a curriculum vitae in order to apply for a job. This document is literally the first point of contact between you and your prospective employer. With this in mind, you need it to be as effective as possible in reflecting who you are and what you might be like as an employee. There is no right and wrong way of writing a CV but there are certain pitfalls which you should try to avoid. One of the first of these being the temptation to embellish your details and qualifications to the point of blatant lies.
Sure there is nothing wrong with sprucing up your details to make a nondescript skill look interesting, but you should think twice about massively recreating your work experience as you will always be found out even if not initially. It is a slippery slope when you begin making adjustments which you cannot back up in reality. These are the obvious points to note.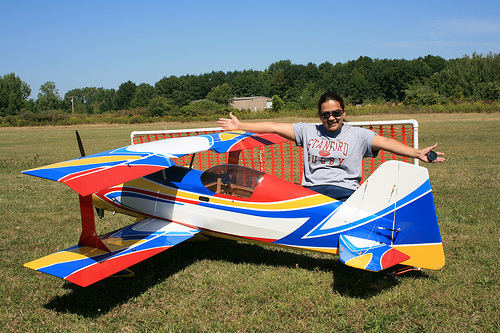 image source
However, these days more and more emphasis is being placed on out of work activities. These are the things which might seem in no way related to the vacancy in question but are still requested by the employer. First and foremost these questions wouldn't be asked if the company wasn't' interested. It gives them an insight into your character which is often a better indicator than work specific capabilities.
So what kind of things should you include on your CV with this in mind? Let's be sensible here. If you like going on weekend benders with your mates and throwing up in stairwells, that's all very well and good but it's probably not the best image you would want to project for your future bosses.
Likewise you wouldn't want to highlight the fact that you're a rolling stone and like to move around. Also leave the fact out that you're a ladies' man as to your HR department, that has a sexual harassment lawsuit written all over it.
Now the type of things you need to include are the things which will show that in some way you have a good grip on life. These are going to be activities which are rounded and that demonstrate that you have an appropriate work-life balance. Of course employers will be looking at the activities and hobbies you take part in which will benefit your time with the organisation. If, for example, you are applying to work with a computer or software company, it will make obvious sense to mention that you have an interest in computers.
These days, companies are very conscious of their moral and environmental responsibilities so if you are involved in any kind of charity work, then you will look to include these.
Certain types of charity work might also highlight your exposure to cultural awareness depending on which charities and areas you have worked in.
Out of work activities give away more secrets about the individual than you might think. If you play snooker for example, you might want to include this as an employer may see it as evidence of you having a calm head and accuracy in your work. Mentioning your participation in a team sport is also a good idea since more often than not, you will be part of a team in the work place.
Make a point of mentioning your interests in museums or art galleries if you are applying to a design company, as your boss will view this as a candidate who has an eye for creativity.
In conclusion, the real point you have to remember is that to show enthusiasm for the organisation as well as the role you are applying for.
This article was written on behalf of Cancer Research UK – find a range of vacancies and career advice on their website.